The biggest Niche Blog Content Machine ever!
Do you constantly struggle to make any kind of money on the Internet?
Do you get little to no traffic to your blogs which stops you from making any real profits? Have the Google Panda and Penguin updates put a big dent in your traffic? Google likes blogs with quality content that is updated regularly.
Do you try writing content but fight with writer's block and the time consuming task of producing quality content? Unless you are a professional copywriter, you may strain for hours trying to come up with subjects to write about for your blogs.
If you had ready to go content "done for you", do you think that content would turn into more traffic for your blog sites?
Now you can finally build dozens of niche traffic pulling blogs with so little work you will think it is illegal. You get the traffic and the income all while leaving the blogging to us!
From: John Yodonise
Dear Friend,
Forgive my bluntness, but the fact that you're on this page now tells me that you have a problem creating quality content to drive traffic to your blogs and you WANT to solve this problem quickly.  Once you learn how to generate traffic to your websites, you can convert those visitors into subscribers, customers and affiliates to start generating profits.
Traffic is the lifeblood of any online business and if you can nail down that one factor, you can basically write your own paycheck online. But generating traffic is the one tough problem we all face as online business owners and this one aspect of the Internet marketing business can be very stressful.
I don't want to waste your time and bore you with a long sales letter. Let's get down to the point shall we? I KNOW how to solve your problem of creating quality content to drive traffic to your blogs because I was in your position in the past. I was very frustrated back then as I could not find a PRACTICAL and FEASIBLE solution to solve creating quality content.
I searched everywhere for tips on how to create quality content and I got really fed up. Why? Because information on creating quality content was scattered here and there. How does digging through thousands of blogs and hundreds of forums sound? Then when you think you have a solution, the next Google update lands you back on square one and you have to start all over again.
Arghhhh!
The truth is that that there are many "traffic generation" courses and methods available with new ones coming out all the time. Some are hyped up rehashes of old courses or the next newest thing that just does not work. I've tried many methods and after a while it became hard to know who to trust in my quest to generate traffic to my websites.
But my efforts did not go down in vain because some of the traffic generation methods actually worked when I tried them. After countless hours were spent experimenting on the various traffic generating methods, I discovered which methods WORK and which ones don't work.
So I decided to piece together the methods that WORK into a  single location so that folks like me (such as yourself) who have problems creating quality content to generate traffic can really solve it once and for all, without having to sift through all the garbage (thousands of blogs and forums) just to know which methods work. After the piecing of my findings was complete, the result is:
Ready To Go Content
Inside Ready To Go Content, you'll discover and learn PROVEN methods that work (I know because I've tried and tested them personally):
Niche Blog Marketing — The targeted traffic solution
Natural Back Links — Just what Google ordered in their latest updates
Create Blog Relationships — Relevant comments on related blogs for quality backlinks
Quality Content — Keeps your blogs fresh with quality content posted regularly
Your Purchase Is 100% Protected
You have nothing to lose and everything to gain. I'm so confident that your Ready To Go Content membership will solve your traffic generation problems that I'm offering a 30 Day  "No-Questions-Asked" 100% Money Back Guarantee. All I ask is you try your Ready To Go Content membership and if you are not happy with all the extra traffic to your sites, then I don't want your money. Simply contact me at our Support Website within 30 days of purchase and I'll happily refund your purchase in full and cancel your membership.
Click on the Buy Now Button below to begin your  Ready To Go Content membership.
Your monthly membership is only $19.97 a month and is guaranteed to never increase in price. Order via our secure order form below and start your blog marketing right away!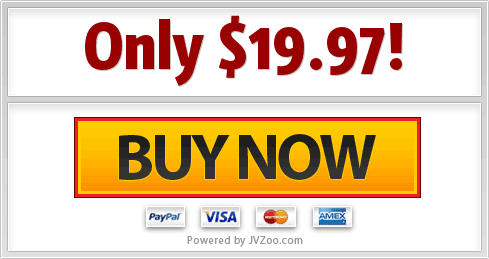 Don't forget, your monthly membership fee of $19.97 includes new content  every month to help you drive traffic to your web sites ….
250 Ready to Go Blog Articles – Each month you will receive 250 Ready To Go pieces of blog content that you can post on your blogs!
10 Niches Every Month – Each month your 250 Ready To Go Blog articles will be broken up into 10 niches …. you get 25 Ready To Go blog posts for each of the 10 new niches every month.
Blog Comments That Are Ready To Go – Each month you get 10 complete blog comments for each of your 10 niches …. a total of 100 blog comments every month. These are ready for you to post in related blogs for instant back links to your blogs.
100% Professional Writer Content – The blog content and comments are all written by professional writers who are masters in the English language. The content will make your visitors and search engines love your blogs.
Monthly Delivery For A Low Monthly Fee – You will receive 250 Ready To Go articles and 100 blog comments spread across 10 different niches for each month you are a member of Ready To Go Content …. plus special sign-up bonuses and other bonuses spread out during your membership.
Blog & Profit Analyzed Niches – Each of the niches that you will be receiving Ready To Go Content in each month has been analyzed for potential profitability and traffic generation via a blog. Your Ready To Go Content is ready to help you become an effective blog marketer!
But Wait …. There's Even More, More, More ….
We want to assure you we are not simply going to take your money and leave you to figure out what to do with all this new content you receive monthly!
Not only do you get everything mentioned above, we also have training tools to assure your success. Here is what is waiting for you after starting your membership and logging in for the first time!
 The Blog Comment Doublers Guide– You also get a simple to understand and easy to use guide that will teach you how to change up the 100 blog comments we provide so you can use them again and again turning the 100 blog comments we write for you into 1000 or more comments with ease!
Writing & Re-Writing Content For Your Blog! – This document is more like a full blown course on how to re-write your blog content if you choose to do so! Best of all, it's extremely fast and easy to understand so that even a newbie can learn to re-write like a pro. Making your content 100% unique has never been so easy.
Fast Track Back Links – This quick and dirty guide will show you how to get instant back links to your blog without having to pay for them and without using "Spammy" tactics like auto posting software.
You'll get high quality back links from high quality blogs all pointing back to your site!
Getting Your Own Blog For Free – This guide shows you how to get your own Word Press blog without having to pay a dime.

You don't even need a web hosting account or a domain name!

We'll even show you how to publish your first blog post so you can start bringing in visitors as fast as possible! Now you have no excuses and nothing holding you back, not even a financial roadblock!

Marketing Your Business With Content – This course is going to show you how to leverage your content in even more ways so that you can maximize your traffic and profit! This is more will teach you what you need to know to cash in fast, plus it's infused with Web 2.0 love!
The Ultimate Word Press Training Course – This is an interactive video course that's packed with hours and hours of training on how to use and setup Word Press. This isn't just a quick setup tutorial but rather a course that teaches you how to optimize your WP blog with the search engines, get more traffic and convert more visitors! There is a ton of advanced content and it's all progressive so that you can start at video one and work all the way to a fully optimized, traffic sucking blog.
And don't forget all of that is on top of your regular monthly content delivery of Ready To Go Content!